About Us
Labtop Delivers
Established in the year 1996 as Skylab Instruments & Engineering Pvt. Ltd, its brand Labtop gradually scaled up to become one of the formidable names in high quality laboratory instruments and scientific equipment. Positively influenced by the reach and reputation of the brand, Skylab gradually transitioned to be called Labtop Instruments Pvt. Ltd.
Positioned to be recognized as one of India's leading manufacturers, exporters and marketers of high quality laboratory instruments and scientific equipment, Labtop delivers. A result of years of technological research and innovation, Labtop products are reputed among leading blood banks, hospitals, research centres, pharmaceutical companies and educational institutions.
Our Certificates

ISO 10002-2014 Certificate - Download

ISO-9001-2015 Certificate - Download
Vision
Labtop has to reach labs and blood banks in each and every corner of the world, by delivering standard quality and advanced technology instruments with prompt customer satisfaction.
Mission
Innovation
Quality
Prompt Service
On time delivery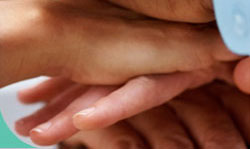 Quality Policy
Our quality policy encompasses the complete process - from briefing and manufacturing to marketing and servicing, and is in line with the framework of applicable regulations and globally/ nationally prescribed industry norms. The quality policy constitutes a customer-centric approach, is aimed at delivering value and achieving complete customer satisfaction. Updates and upgrades on the Quality Management System are extremely critical in evaluating Labtop's commitment to quality.
Core Strengths
Labtop Instruments expertise is in manufacturing high-quality laboratory instruments and scientific equipments. Powered with an efficient team of engineers backed by years of experience in their respective fields, the company ensures each and every product that leaves the manufacturing unit is up to the mark in all respects. The core strengths of Labtop Instruments can be summarized as below:
State of the art manufacturing capabilities
A pool of talented experts
Cost-effective and durable products
Large network to facilitate smooth distribution
Voluminous stock to satisfactorily meet the market requirements
Timely delivery schedules and after-sales service
Labtop's compliance with highly precise customer specifications serves as a constant objective for the company. Its core values encompass the commitment to precision workmanship with unsurpassed customer service.
Customer Satisfaction for Labtop is not just about complying with customized requirements, but more about value generation in every order.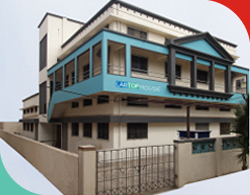 Manufacturing & Administration Facility
The company's vertical orientation to manufacturing ensures total quality control of its finished products as all aspects of design and manufacturing are performed in the company's modern production facilities. The company's complete manufacturing and administration is under one roof - Labtop House.
Labtop House is a dedicated structure spanning over 20,000 sq. ft. and comprises of two floors, exclusively owned by the company. It is located at the prime industrial hub of Vasai, over an hour's drive from Mumbai - the commercial capital of India. Adhering to industrial norms and legislations laid down by the government for industrial premises, Labtop has dedicated spacious areas for manufacturing, assembling and quality control.
Complementing the facility is Labtop's continued investment in state-of-the-art manufacturing technologies and machine tools which gives the company's products a distinct advantage in the Indian and world markets.